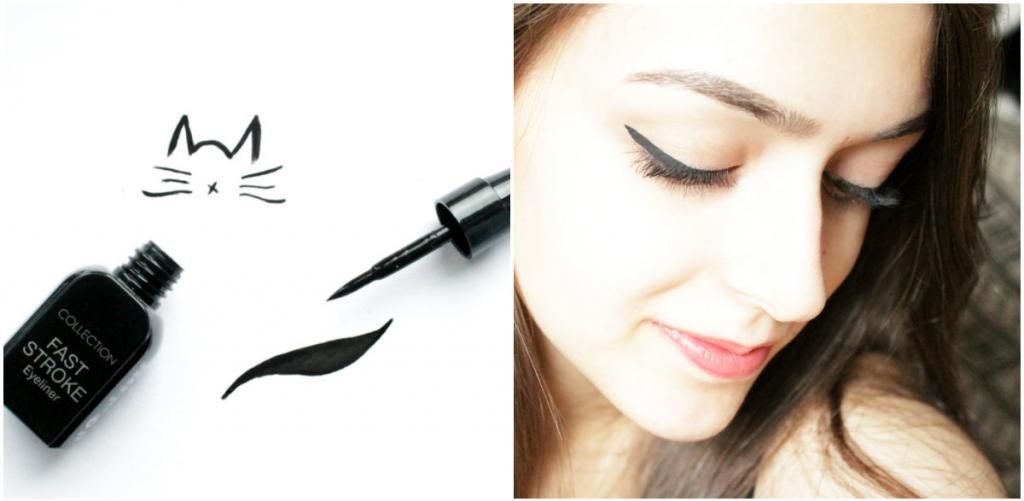 You can religiously follow all the 'Perfect Cat-eye' tutorials on pinterest, but if you have a defiant pair of reckless hands, like myself, then you may as well be using a stick of crayon and a lighter.


I've been a serious eyeliner junky for the better part of my life.
I've dabbled in all the hard stuff, wax, gel, you name it, I've tried it.
During my eyeliner fueled frenzy, I searched far and wide for the perfect eyeliner and having made my way through the majority of eyeliner that Boots and Superdrug had to offer, I decided to pick this one up because it had a pleasing price tag.
Good Points.
Precision brush - You can create a clean, accurate line.
Tough nib (awful word) - You have SO MUCH CONTROL, go crazy, draw a unicorn.
Cheap - I'll take TEN.
Long Lasting and Smudge Proof - Lasts all day and Lionel Richie style
(all night long)
.
Dries quickly - You can sneeze and not have to worry about the dreaded consequence.
Downsides.
The nib wears out over time - but it's cheap enough to buy in bulk and repurchase.
'The wand chooses the Wizard.'







This post was brought to you from a fort made of blankets.