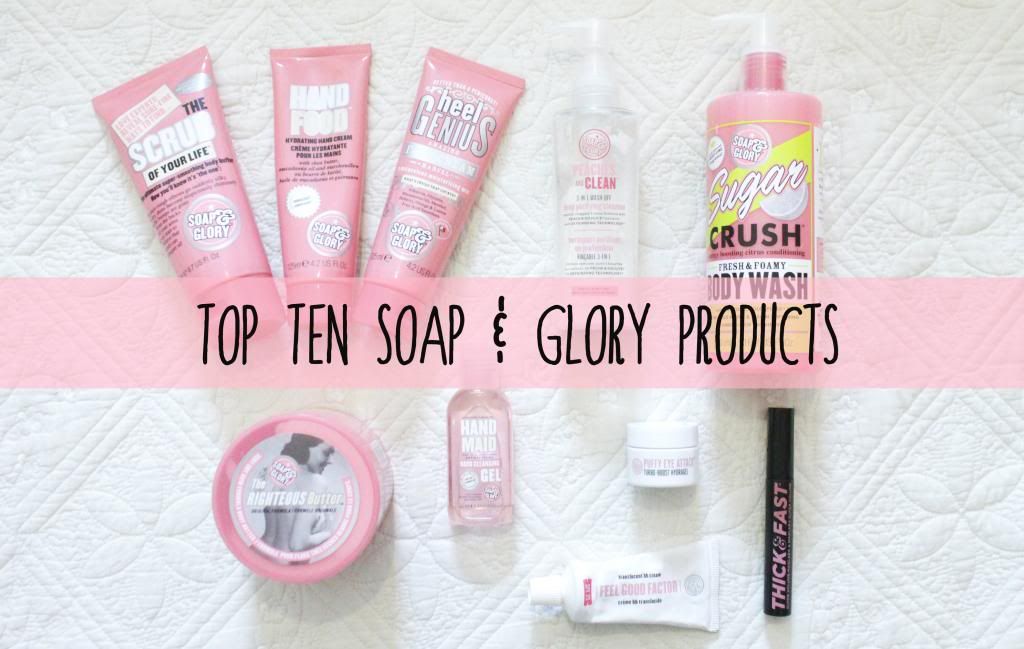 The SCRUB of your life | Hand Food | Heel Genius | Righteous Butter | Feel Good Factor | SUGAR CRUSH | Peaches and Clean | Puffy Eye Attack | Thick & Fast | Hand Maid |
The story began on a cold Christmas morning; I was unwrapping gifts, whilst anxiously anticipating the long overdue arrival of a pony I had asked for 10 years previous. *
Cue some run of the mill Christmas Morning exchanges:
'Oh it's lovely', looks sheepish, slides present under Christmas Tree, gobbles Chocolate.
But oh, who is that? Someone is calling.
Oh, why, Grace, it is for you. Womanhood is calling, and she doesn't want a chat about periods.
And thus with the opening of a pink marshmallow scented box, I embarked upon a beautiful journey.
*Spoiler - 18 years of age and still awaiting said pony.
When using Soap & Glory products, it takes every fibre of my being to NOT run up to horrified members of the public and ask them to smell my legs. And when I scream, 'But, Reverend, wait, I smell like A UNICORN.' phone calls are made, concerned looks are exchanged and holy water is thrown.
These are my top ten favourite products from Soap & Glory, and although I'm sure the list will be ever-changing, seeing as there is a plethora of their products that I have yet to even gaze upon, I like to think that these are a good essential bunch of which I have re-and-re-purchased over many years.
Soap & Glory are completely against animal testing, and an overwhelming majority
of their products contain absolutely no animal derived ingredients at all. Wooh.
Soap & Glory making girls WOMEN since 06.







This post was brought to you from a fort made of blankets.