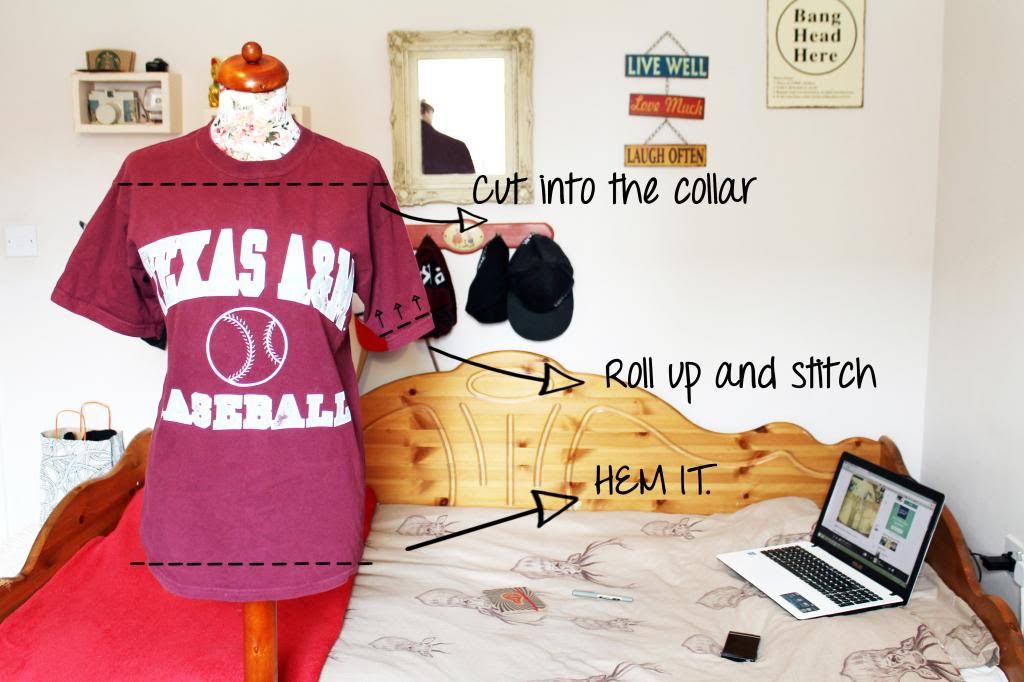 Dear God I'm practically Gok Wan.
I loved the design of this beautiful top but as it was a men's medium I figured it would need reworking a bit.
You can buy an old top like this for less than 3 POUNDS, just hop onto Ebay.
Break it down now yo:
. Cut into the collar - I went for a wide off-shoulder look.
. Roll up the sleeves - I rolled up mine about three times and then stitched the under-arm.
. Hem it - I rolled up the hem about twice and stitched them.
If you make one then be sure to tweet me your pictures @OtherGraace