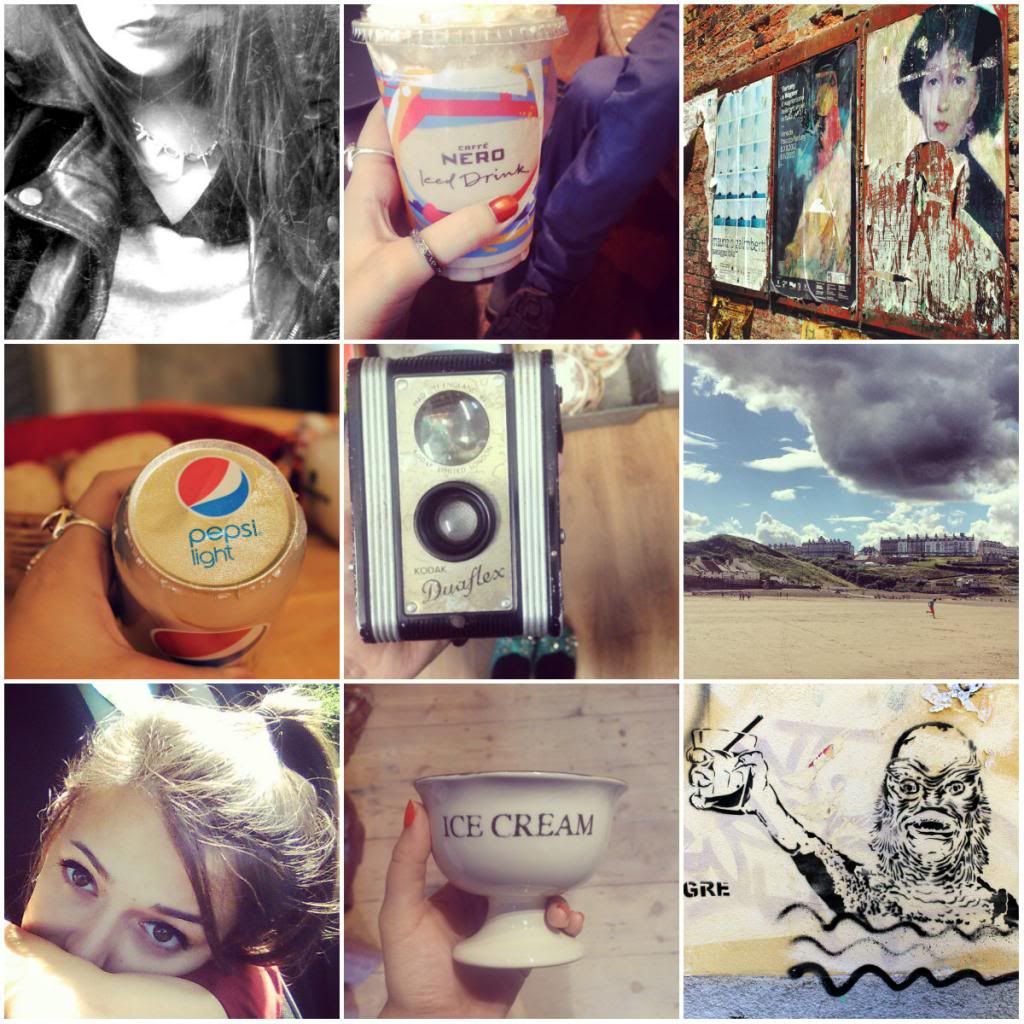 Train Journeys & Peter Pan collar || Caffe Nero Stop with Broseph || Old Distressed Posters || Confusing Pepsi Can || Kodak Duaflex || Saltburn-by-the-Sea with Mt || Travel Sickness || Cutest ice cream bowl ever || Hogre street art ||
Thoughts lately:
1.) If I was a man I'd like to think that I'd be able to grow a pretty impressive beard and maybe enter a few regional beard competitions. Would I have to buy a special beard comb? Would I need to buy special beard conditioner? Do I need to invest in some form of beard napkin?! What happens if I get my chicken bake crumbs in it? Does this mean I can't go to Greggs anymore? If so they are going to lose a chunk of income. Have I just invented a beard napkin?
2.) I can't get
this
tweet out of my head, this woman is my favourite.
3.) I think I am slowly becoming a cat person. I am not okay with that, it's okay though, okay. Vernon Kay.
4.) I measured my feet the other night (just cos YOLO) and my left foot is nearly 2 cm smaller than my right foot - send help.
BY THE WAY
I DO REALIZE THAT WE HAVE JUST TAKEN A
TURN ONTO DERANGED STREET TONIGHT.
THIS IS WHAT HAPPENS WHEN I DRINK TOO MUCH COFFEE.