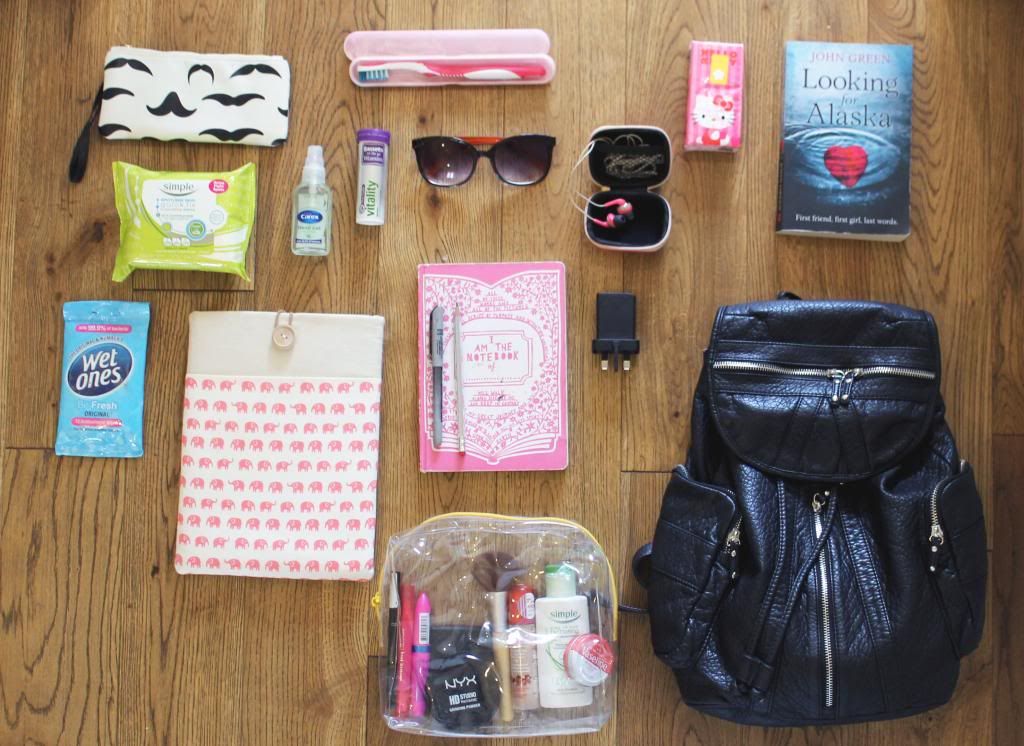 It is that dreadful time of year where we hop off English soil and onto the moderately
springy floors of a poorly air conditioned Easy Jet plane, ahhh.
1.) HAND SANITIZER AND ANTIBACTERIAL WIPES.
Because you're not too sure whether the flight attendant had a tickle in her throat or if she is harboring a deadly disease.
2.) TOOTHBRUSH + TOOTHPASTE.
Cos who can resist those delicious on-flight meals...
Fill'er up with 80's movies and Doctor Who.
So people don't have to know you are actually listening to ABBA.
6.) PHONE CHARGER.
Whilst you're lying on the airport floor sleep deprived and motionless during a layover, you could do something productive like Instagram your troubles away or retweet Amanda Bynes.
In case you want to tidy up on your Calligraphy, but also write down important addresses, directions and emergency numbers in case you lose your phone.
8.) SUNNY D'S.
Maybe you'll be mistaken for someone famous. High hopes.
9.) A BOOK.
Anything John Green related is approved.
10.) Beauty Bizz.
In which I have packed a powder, foundation, eyeliner, mascara, moisturizer, lipstain/balm and face wipes.