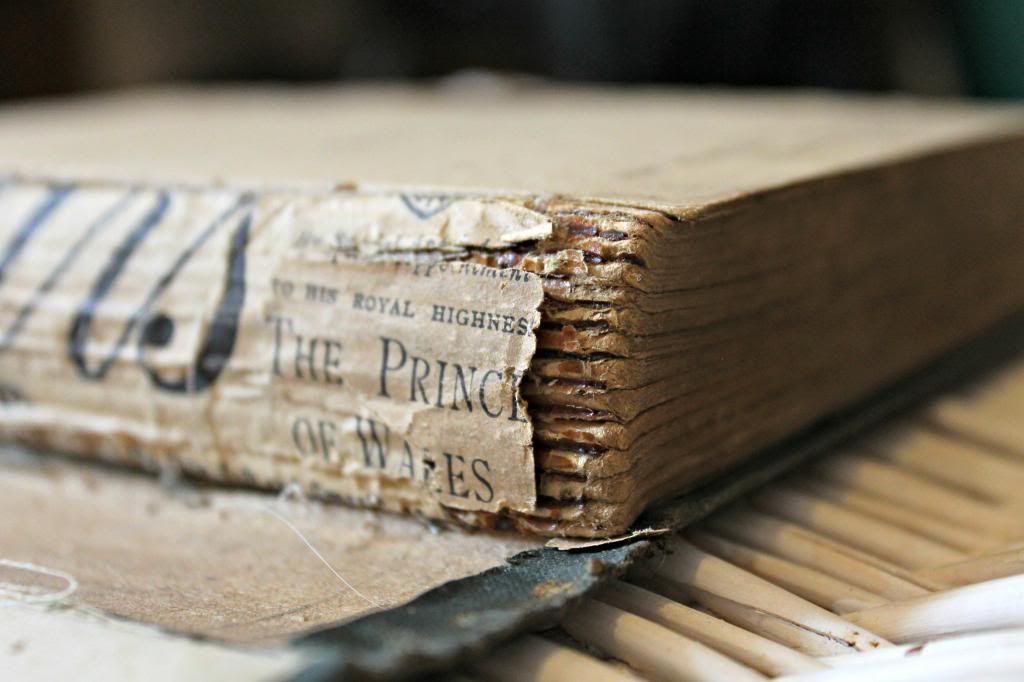 I recently went to go see Les Mis and wow, just wow. It is an utterly beautiful film. I am one of those grumpy people that don't really enjoy musicals unless they come in the form of a Disney film, but Les Mis played my heart like a harp. To tell you the truth I will happily put it all down to Hugh Jackman (what an amazing voice wolvey) I mean it though, if it wasn't for him I wouldn't have being half as eager as I was to go see it. Oh also, big kudos to Anne Hathaway for cutting her beautiful hair for the film, I don't think I would ever have the balls to do that.
Anyway, the pictures!
This is my Great Grandfathers book, which my mum found whilst she was clearing out and I just thought it was so beautiful and now it proudly sits in my bedroom.
I've being really sick and drained lately but I am determined to push myself and this blog further.
I'm really interested to find out what you all think of Les Miserables?
I also have a pretty big blogging project am working on!