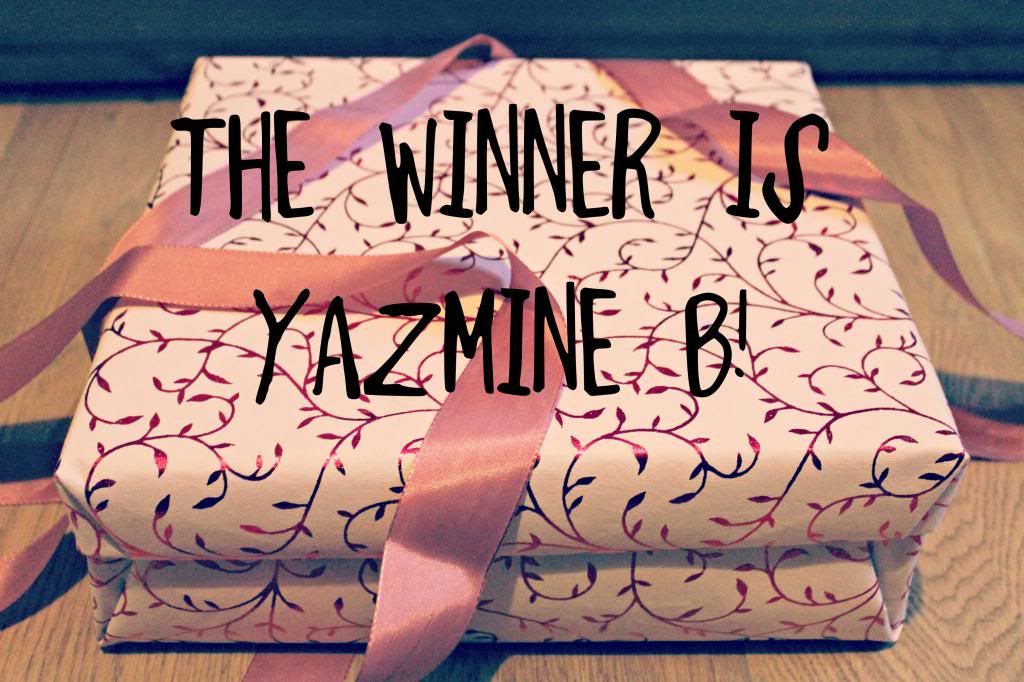 Hello Everyone, thank you all so much for entering my giveaway, I really appreciate it!
So jump over to her blog and give her a big fat happy CONGRATULATIONS.
I may or may not have sent Yazmine a weird email produced by half asleep Grace at midnight last night, I may have.
I hope everyone is having a loveeeely Valentines Day!