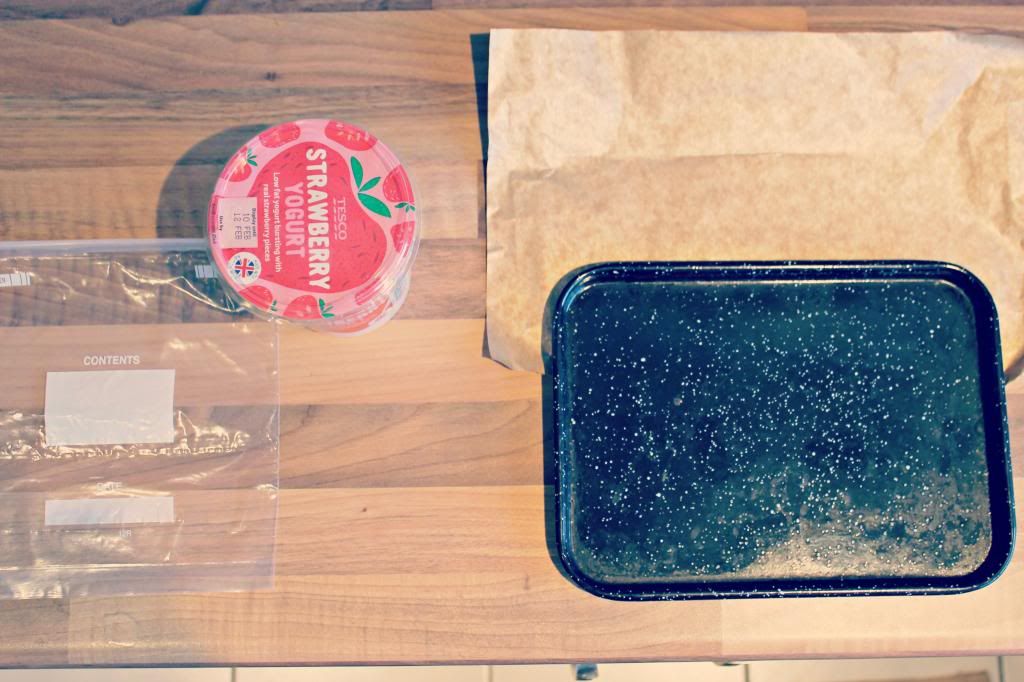 YOU WILL NEED.
A Sandwich Bag.
A Yogurt (preferably without chunks)
Baking Tray
Grease Paper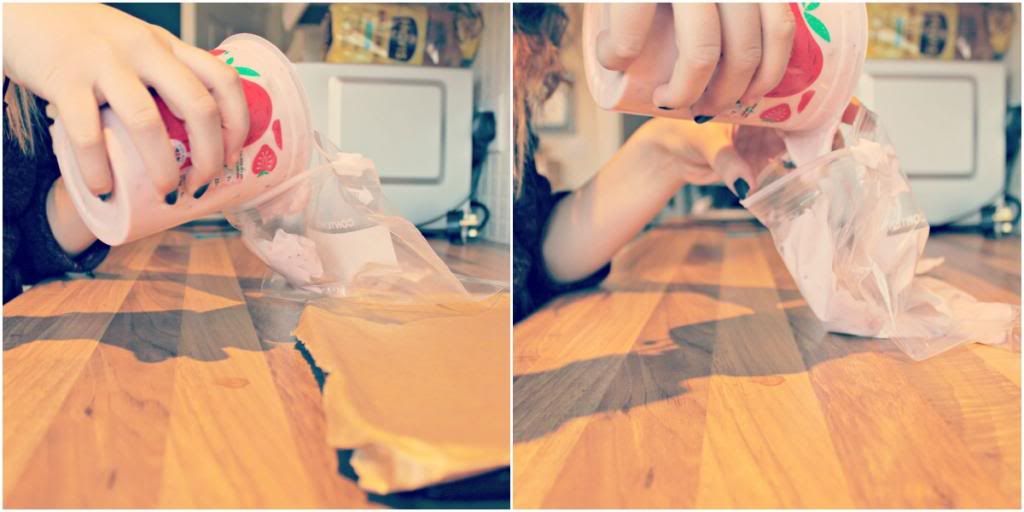 Take as much Yogurt as you want and pour it into the sandwich bag.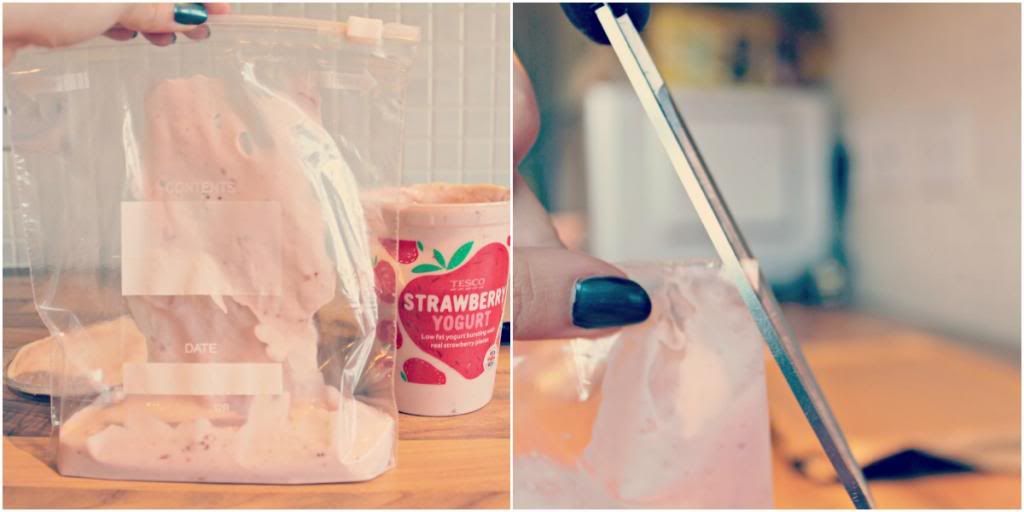 SNIP a tiny bit out of the corner.
Oh and at some point put the grease paper over the baking tray.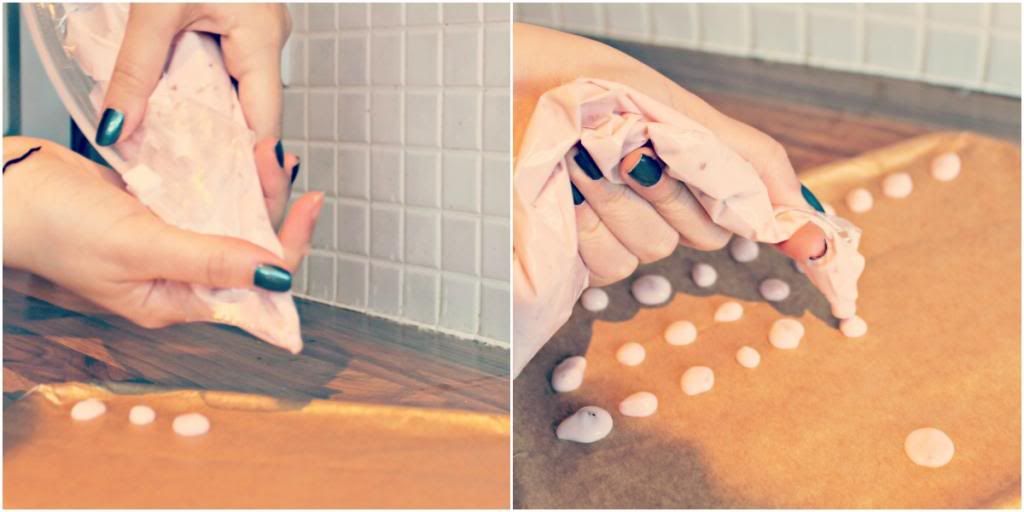 Your sandwich bag should now be a fully functioning piping thing.
Anyway, this is the fun bit, it doesn't matter what size or shape they are, so just have fun with it and do lots of things which resemble dots in some way.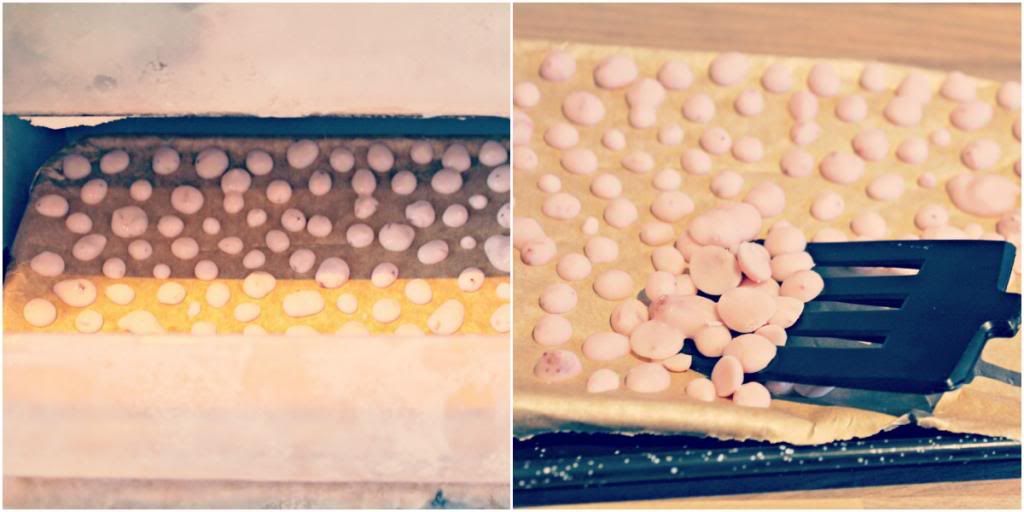 FREEZE THESE BAD BOYS for 2 hours (isssh, I left mine for longer.)
Afterwards they will just scrape off easily and then I think a lot of people tend to keep them in jars which is quite cute.
So next time you are peckish you can have a healthy yogurt chip or a dozen or maybe a doughnut.
♥