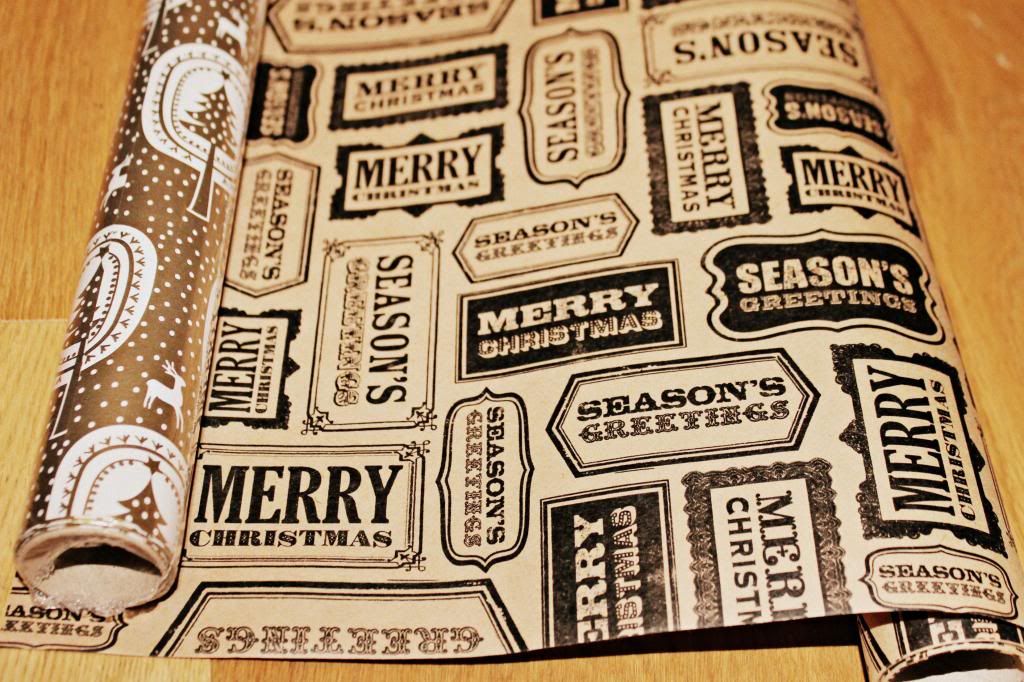 I've noticed that a lot of people wrap their Christmas presents in brown and newspaper these days, so that is why this one stuck out to me. I'd say it is the best one I've ever used in all my Christmases, it is the most unusual I've seen and I personally think it is quite well suited for guys. I have a lot of brothers so I think I'll wrap their presents up in this, even though it is all just going to go in the bin and they won't even notice I put any thought into it.
Oh, it is also quite hipster.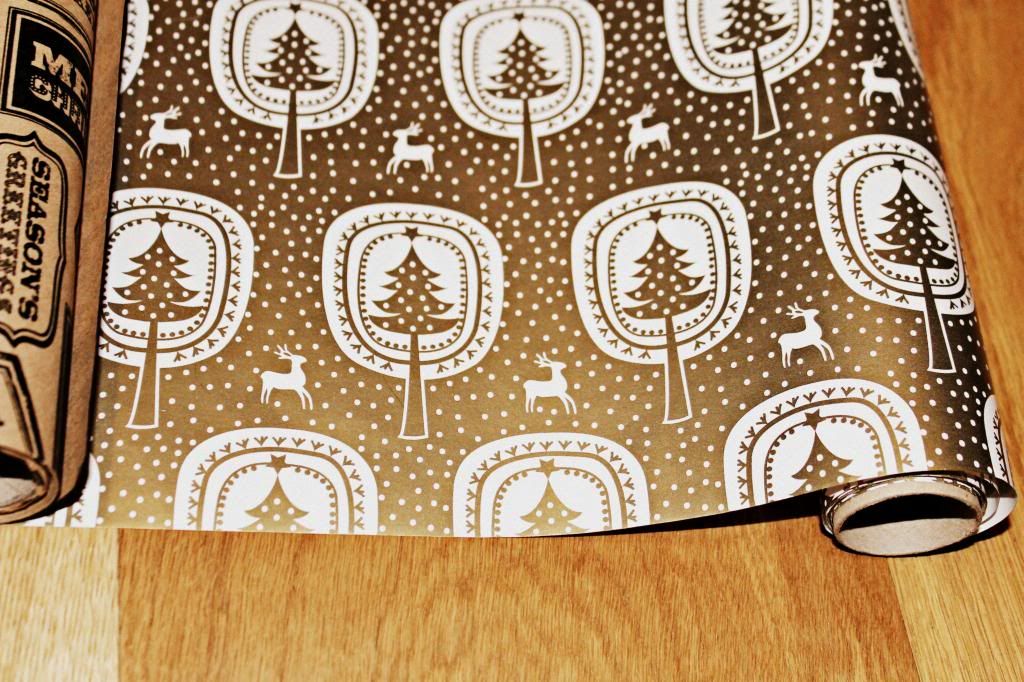 I think this wrapping paper is really cute, it is actually my mother's favourite and daat woman got style. The reason I bought it was because it reminded me a bit of Rob Ryan's
work
<- Check him out, if you don't know him already. It is a lot more Christmassy than the other one, the gold is so metallic and the colour really stands out. I wish I had the job of designing wrapping paper, that would be cool to do.
BLAAAAAAAH.
I've actually spent a lot of time finding different types of wrapping paper this year trying to find ones I like and I've already gone through a few roles of different patterns, but these two are the best ones so I've saved them for last and I thought I'd share them with you so you can all buy them from...
Wait for it,
PAPERCHASE.
Pah you knew it already.
They are currently 3 for 2 there!
There was actually a third wrapping paper, but uh a large feline saw it was shiny and went to town on it.
♥