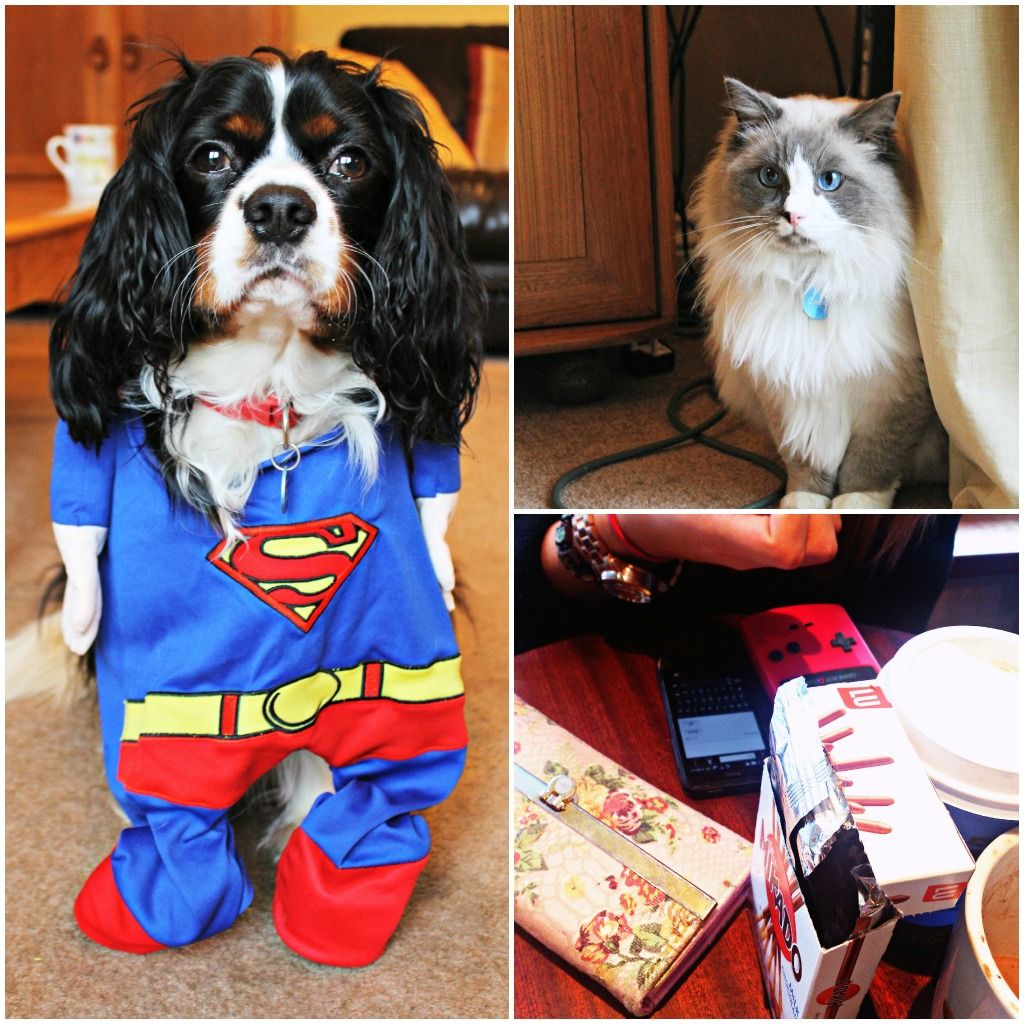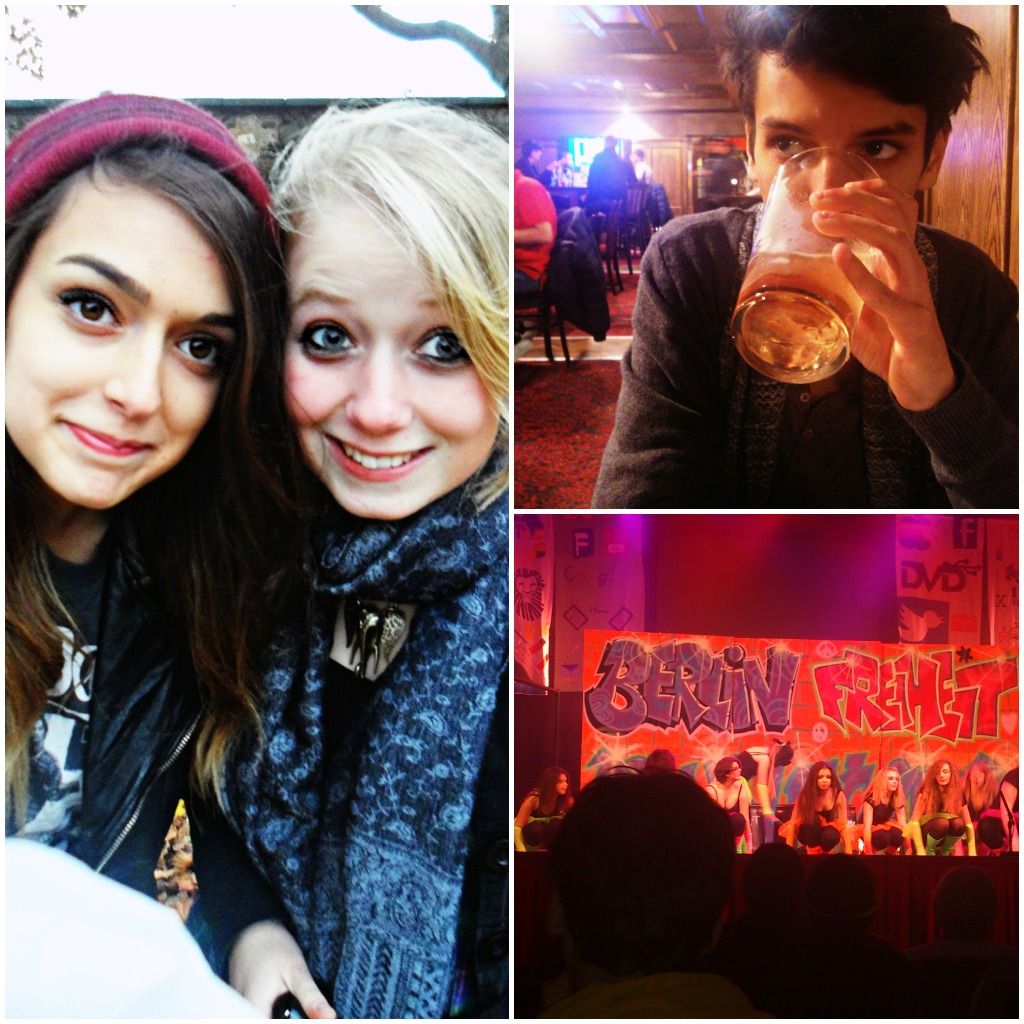 1. Monty's Halloween costume.
Yes, I bought my dog a superman costume, all that dog crime ain't gonna solve itself yo.
2. Shy Frank is shy.
I love Frank, he is so cute, such a shame he is a little dickhead though... trust me ;D
3. Coffee Coffee Coffee Coffee Coffee Coffee Coffee Coffee Coffee.
I have non stop being buzzing around all week. I filled up a whole Cafe Nero loyalty card this week :') Is that a record? Should I be proud of that?
4. Me & Jayface.
I met up with two of the greatest people in the world on Monday & again on Wednesday, I hadn't seen them in months! Love them so much, whenever I see them I always shrink back to such a childish early high school state.
5. Weatherspoons with Le Brother before seeing Paranorman, hahaa.
6. Diamonds on the soles of their shoes!
There was a free event in Harrogate on Halloween, some really good local bands. It was such a good night and we saw lots of people we knew performing. We felt famous for a minute ;D