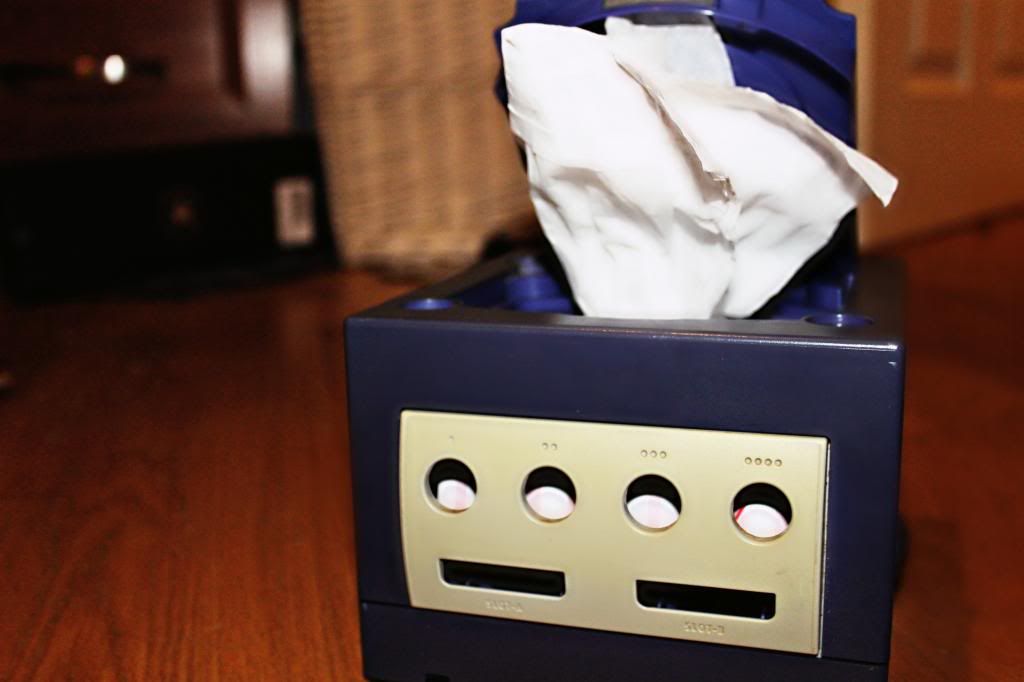 So I was on 9gag the other day and saw a GameCube Tissue Box, so I decided I'd give it a go!
It is really simple and straightforward to do anyway.
You just need a GameCube Shell or an old one and get rid of the GameCube intestines.
Then I cut the original tissue box in half to make it smaller so it would be a better fit.
Coolest Tissue Box I've ever owned...
♥